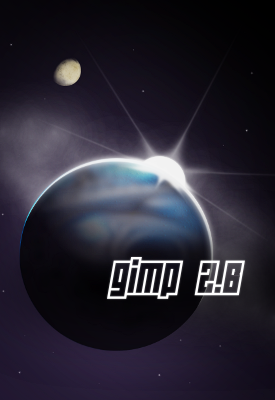 Not so long ago, version 2.6 of
The GIMP
(The Gnu Image Manipulation Package) came out. If you don't know the GIMP, think
Photoshop
but
open source
. Well,
GNU
actually, but that's a different bunfight...
Version 2.6 isn't massively different from the previous 2.4 versions, but has enough
new stuff
to be very interesting.
Since I'm mostly a card-carrying mac Weenie these days, I waited patiently for a 2.6 release to arrive. To no avail. Until very recently, there has been no official mention of a 2.6 release on the gimp
download page
.
So I did a little digging. The GIMP website used to point you to the
Wilber Loves Apple
pages. But that project has unfortunately nose-dived with an
acrimonious ending
. Shame, they did a great service for the Mac community.
But, fear not... it turns out there are a few other GIMP port projects for the Mac. (Let's not spoil things by complaining that there should be just the
one
port, and it should be under the auspices of the actual GIMP project proper):
Postscript: The GIMP download pages on a mac now point you to the gimponosx packages, so they have become the de-facto Mac GIMP port.
And whilst you're downloading, do yourself a favour and get an up-to-date version of
X for Mac OS
. It makes a huge difference.